If you're in the market for a new SUV, Kia has a lot of solid options. For 2023, the three standout contenders are the Kia Sportage, the Kia Sorento, and the Kia Telluride. If it's your first time buying one of these vehicles, you may be unsure of which to pick because of their similar builds. Below, we compare these vehicles based on several factors to help you know which one to choose.
Performance and Engine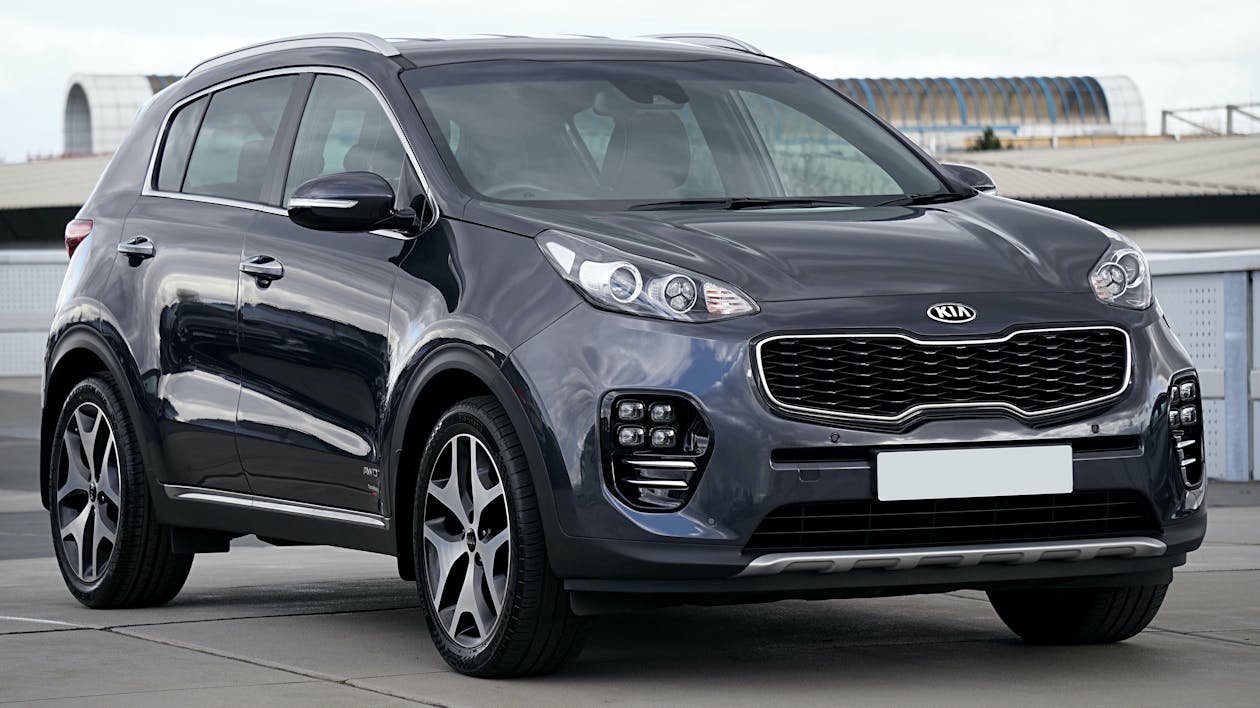 In terms of power and performance, the Telluride takes the cake. Its base trim level comes with a 3.8-liter V6 engine that provides 291 horsepower and 262 lb-ft of torque. It can tow up to 5,000 pounds, which is quite impressive for an SUV in its class.
Even though the Sportage and Sorento aren't quite as robust, they're still viable options for drivers who don't need as much power. The Sorento comes with a 2.5-liter four-cylinder engine that provides 191 horsepower and 181 lb-ft of torque. Its towing capacity is only up to 2,000 pounds on most trim levels, but maxes out at 3,500 pounds for higher trim levels. The Telluride may be the better option if you have large recreational items like a boat to tow on the weekends.
The Sportage also has a 2.5-liter four-cylinder engine, and it provides similar performance metrics, which are 187 horsepower and 178 lb-ft of torque. The Sportage's towing capacity is up to 2,500 pounds with trailer brakes and up to 1,653 pounds without trailer brakes.
In terms of fuel efficiency, it all depends on whether you get front-wheel or all-wheel drive for each vehicle. The Sportage gets the best with front-wheel drive, but the other vehicles don't fall far behind. Here are some quick specs for the fuel efficiency of each vehicle depending on whether it has front-wheel or all-wheel drive:
Sportage with FWD: 25 mpg city/32 mpg hwy/28 mpg combined.
Sportage with AWD: 23 mpg city/28 mpg hwy/25 mpg combined.
Sorento with FWD: 24 mpg city/29 mpg hwy/26 mpg combined.
Sorento with AWD: 23 mpg city/25 mpg hwy/24 mpg combined.
Telluride with FWD: 20 mpg city/26 mpg hwy/23 mpg combined.
Telluride with AWD: 18 mpg city/24 mpg hwy/21 mpg combined.
Seating and Comfort
With seating for five, Sportage is best if you have a small family and don't need to accommodate a third row of passengers. On the other hand, the Sorento and the Telluride are better for larger families. The Sorento can fit either six or seven people, depending on the seating configuration you need.
If you're never sure of how many kids you're going to have to take around town, you might want to opt for the Telluride to be safe. You can fit up to seven or eight people total, depending on what seating configuration you get. The third row always has three seats, but it's up to you whether you want the two captain's chairs in the middle or if you want to splurge on bench seating to get that eighth seat.
You can also consider how comfortable each of these vehicles is in terms of legroom. In the Sportage, you get nearly identical legroom whether you're sitting in the front or back row, as the dimensions are 41.4 inches and 41.3 inches, respectively.
If you look at the Sorento and the Telluride, the legroom is about the same in the front and second rows, even though the vehicle sizes are bigger. The Sorento has 41.4 inches and 41.7 inches of legroom in the first and second rows, while the Telluride has 41.4 inches and 42.4 inches of legroom in the first and second rows. For the third row, you get nearly two more inches in the Telluride, as there are 31.4 inches of legroom in the Telluride's third row compared to 29.6 inches in the Sorento's third row.
Cargo Space
If you're looking for a vehicle with maximum cargo space and aren't worried about fitting passengers besides the driver and the front-seat passenger, your best bet will be with the Telluride. The Telluride has 87 cubic feet of storage space behind the first row, so there's plenty of space for luggage, camping gear, and other items. If you want to use the second row for seating, you can get up to 46 cubic feet of storage space. If all the seating rows are in use, there will still be 21 cubic feet of storage space to use.
The Sorento might be the vehicle to avoid if you plan to use all the seats and still want storage space, as there's only 12.6 cubic feet of storage space when all the seats are in use. However, you can access up to 45 cubic feet of space when the third row is down and up to 75.5 cubic feet of space when the third and second rows are down.
Even though the Sportage only has two rows, the storage space is quite impressive. When both rows are in use, you can access 39.6 feet of cargo space in the back. If you can fold the back row down when traveling solo or one other passenger, you can free up roughly 35 more cubic feet of space, making a total of 74.1 cubic feet of cargo room.
Technology Features
All three vehicles offer great connectivity with technology features like Android Auto/Apple CarPlay connectivity, a six-speaker audio system, and Bluetooth wireless technology. The Sportage and the Sorento have a modest 8-inch touch-screen display, while the Telluride has an expansive 12.3-inch touch-screen display that makes it easier to make selections for music playing and navigation.
The Telluride also has a few technological benefits over the other two vehicles, as it has quiet mode. Quiet mode helps the sound from the speaker system project to the first row only so that backseat passengers can rest. The Telluride also allows for the use of an in-vehicle Wi-Fi hotspot if you purchase a corresponding subscription.
Now that you know more about the differences between the Sportage, the Sorento, and the Telluride, you might have a better idea of which one you'd like to drive home. Feel free to visit our dealership at Huffines Kia McKinney to browse our new inventory in person. You can test drive any of the vehicles we've discussed here and ask our sales representatives any questions you may have about owning one. Once you feel even more confident in your decision, you can apply for financing with us for a stress-free car-buying process.