Electric vehicles (EVs) are engineering marvels full of top-of-the-line technology and an incredible battery powering their electric motor. If you own an EV, you likely love its convenience and dependability. But what happens when something goes wrong? Where do you go to get it fixed?
At Huffines Kia McKinney, we know a thing or two about EVs. As a certified EV dealer, we can help you understand the services your EV needs. Continue reading to learn more about EV maintenance and why coming to us to take care of your vehicle is the best option in McKinney, Texas.
Can Any Mechanic Work on an EV?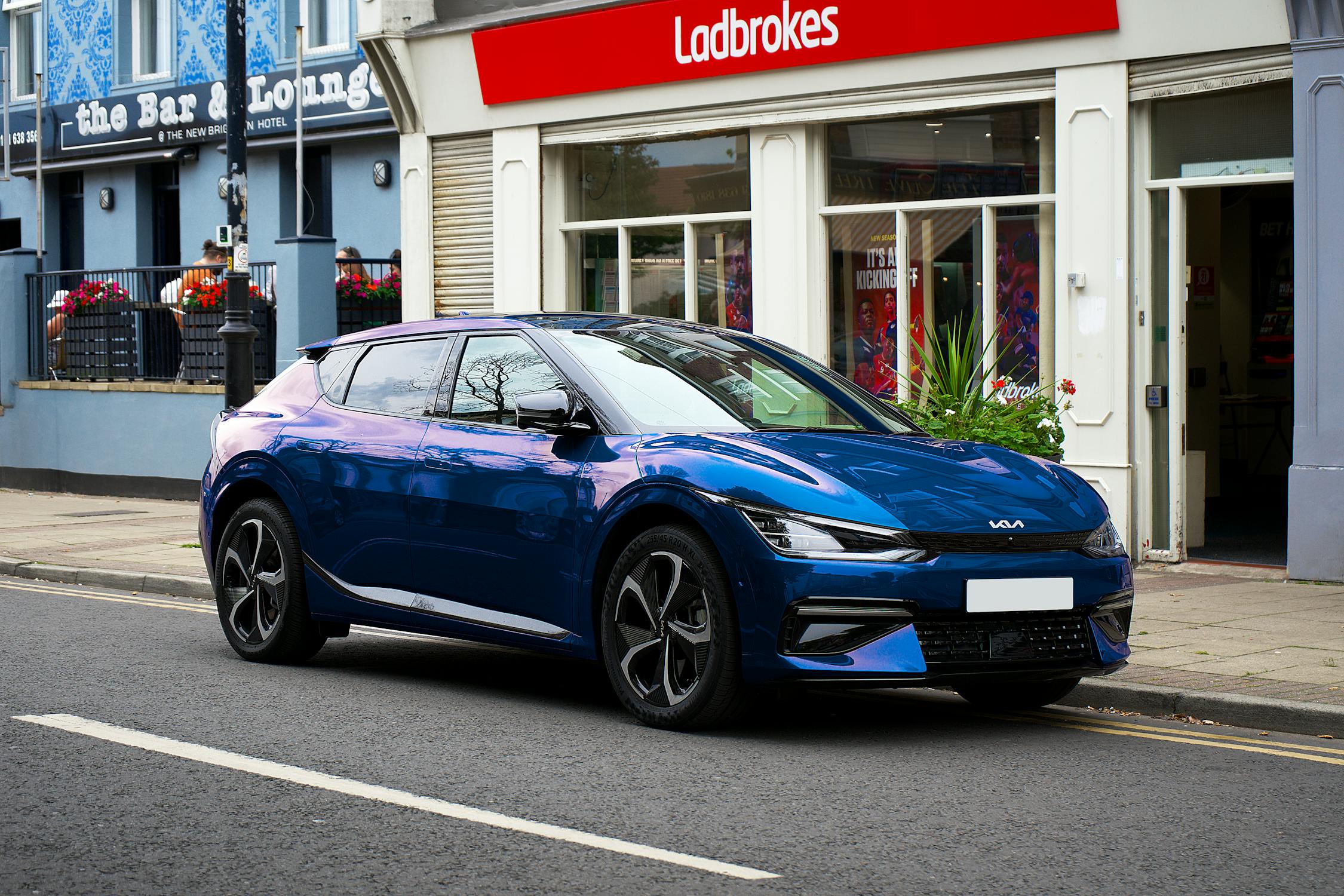 In short, the answer is no; the average car mechanic will be lost when they need to service an EV. These high-tech cars are more complex than their gas-powered counterparts, requiring mechanics to undergo special training to handle their software and battery. Because of this engineering complexity, bringing your vehicle to a mechanic specializing in EVs is important.
What Services Do EVs Need?
Fortunately, EV batteries need little to no maintenance since manufacturers design them to last between 12 to 15 years in moderate climates or 8 to 12 years in extreme weather. But an EV still experiences wear and tear over time, especially if it's your daily vehicle for commuting in McKinney or you drive it for lengthy road trips. Understanding the services your EV needs can help you find the right mechanic.
Brake Fluid and Pad Replacement
Brakes are essential to ensure your EV stops when you expect it to. They also help protect you, your passengers, and your car from sustaining injuries or damage when you can stop in time to prevent a collision. The brake system involves brake fluid that needs regular flushing and brake pads and rotors that wear down over time.
The good news is that brake pads and rotors deteriorate much slower in an EV than in a gas-powered vehicle. Still, bringing your EV to a qualified EV technician is essential to guarantee your car receives quality service. Depending on your EV's make and model, the manufacturer may recommend servicing this system at specific intervals, such as a mileage milestone or every few years.
An EV mechanic will know how to ensure your car operates at its best. At Huffines Kia McKinney, our highly trained technicians can handle any brake issue and provide you with quality parts to repair or replace your EV's brakes.
Windshield Wiper Maintenance
You'll want to invest in a good set of windshield wipers to deal with the frequent rainy weather we experience here in McKinney. Windshield wipers help maintain visibility when you drive your car in these conditions. Let an experienced technician handle this replacement to ensure a quality installation. They can also check that your EV's wiper fluid is at the appropriate levels so you can keep your windshield clean and free from obstruction. Our service center provides access to 100% genuine Kia parts to equip your car with safe, exceptional products.
Cooling System Flush
EVs with a cooling system rely on it to prevent the car from overheating. This complex system requires regular fluid flushing to ensure everything functions properly. Save yourself the headache of trying to take care of this system by visiting a trusted EV service technician. When you bring your car to an EV mechanic for a routine check, they'll inspect the cooling system. This process involves ensuring the system's hoses are intact and secured and flushing and replacing the coolant fluids periodically.
Tire Maintenance
On average, you should replace your vehicle's tires every six years. The large battery of an EV is quite heavy, so the vehicle's tires must carry more weight than a regular gas-powered car. Because of this extra weight, an EV's tires require more frequent replacement.
A trained EV mechanic can help you find the right tire to fit your driving needs, whether you need a summer, winter, or all-season tire. And they'll ensure your EV's tires have the right amount of air and rotate them if necessary to provide a balanced ride. Come to our Kia tire center at Huffines Kia McKinney for a quality tire replacement. We back all replacements with 24-month road hazard coverage. This coverage protection applies to flat tires or punctures from nails, potholes, or other road hazards you may deal with in McKinney.
Where Should You Get Your EV Serviced?
You should service your EV at a trusted service center with qualified mechanics to protect the longevity of your vehicle. Trained service technicians will have the necessary technology and software to run an advanced diagnostic check to pinpoint your EV's exact issue. They'll also be able to recommend specific parts your vehicle needs to get it back in top shape.
As an authorized EV dealer, our knowledge of EVs extends beyond our impressive inventory at Huffines Kia McKinney. Our highly trained service technicians are well-rounded in understanding how to maintain, service, and repair any EV. They have automotive service excellence and manufacturer certification, ensuring great customer service to visitors from all over the McKinney area, including Plano, Frisco, Richardson, Allen, and Dallas.
We also offer excellent deals on genuine replacement Kia parts and provide limited warranties to protect your vehicle and purchase. Set up an online appointment with our service center for speedy, stress-free service that involves a multipoint vehicle inspection and necessary repairs to make your EV feel as good as new.
Visit Huffines Kia McKinney for All Your Car Servicing Needs
No matter what service your vehicle needs, you can rest assured you're in good hands with our expert team of service technicians at Huffines Kia McKinney. Our service center is open from 7 a.m. to 7 p.m. Monday through Friday and 8 a.m. to 5 p.m. on Saturday if you need weekend availability. If you're looking to upgrade your vehicle, we carry an awesome inventory of new cars and SUVs, including hybrids and EVs. Call us at 469-525-4400 or stop by our dealership at 1201 N. Central Expressway to set up a test drive today.